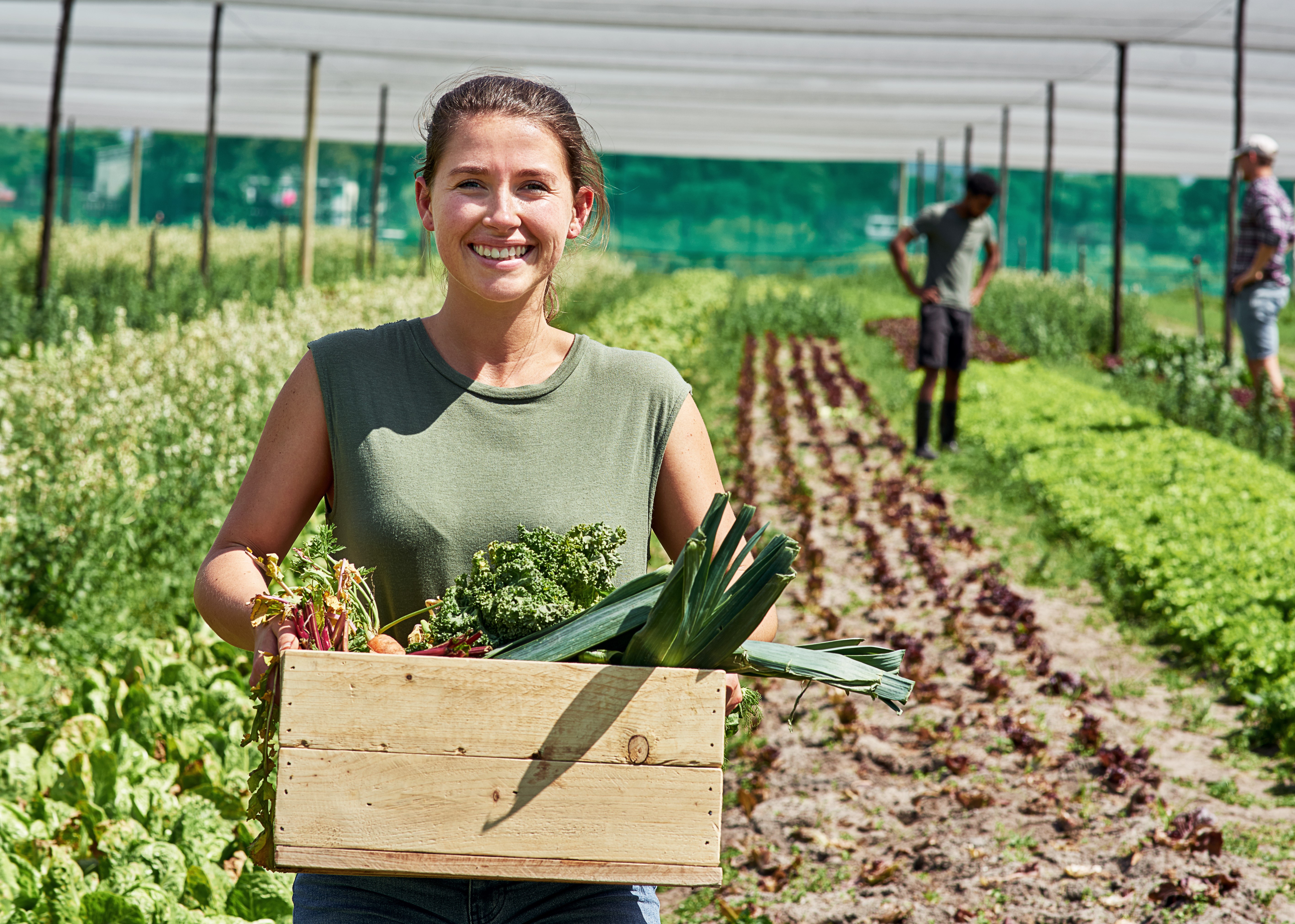 NHTI's Sustainable Agriculture degree program prepares you for the business and science behind running a small profitable farm in Northern New England and gives you the courses needed for transfer into a 4-year degree program. You'll develop the skills to market your product through farmers markets, roadside stands, community-supported agriculture, and restaurants as part of the local food-to-table movement. As an advocate for the production of environmentally friendly food in their community, you'll understand the holistic role of the agroecosystem and how to balance the economic, environmental, and social needs of the farmer and community. You'll specialize based on your agricultural preference. This program is financial aid-eligible.
Do you have questions? Contact Amy West, department chair, at awest@ccsnh.edu or 603-271-6484 x4243.
Admission Requirements
Apply for this program today on our Admissions page with step-by-step instructions and enrollment pathways built just for you!
Career Information
Students develop the skills necessary and complete the classes needed to enter these careers (not an inclusive list):  
Farmer/farm manager
Market gardener
Farmers market manager
Sustainable agriculture consultant
Local food buyer for supermarket
Organic/sustainable retail and support
Agricultural fair worker
Manager and marketer of agricultural operations
Manager of working lands and landscapes
Agriculture/food/nutrition/natural
resources-related researcher
Policymaker
Curriculum
General Education Requirements
Item #
Title
Lecture Hours
Lab Hours
Credits
Mathematics elective (Calculus track)

+
Sustainable Agriculture elective

+
Sustainable Agriculture elective

+
Major Requirements 
Item #
Title
Lecture Hours
Lab Hours
Credits
BIOL 115C or BIOL 117C or ENVS 101C

+
Subtotal Credits
20
14
26
Additional Information
Program Learning Outcomes
Students will communicate effectively.

Students will employ vocabulary pertinent to agriculture.
Students will complete research and use peer-reviewed sources of literature.

Students will use critical thinking.

Students will apply the scientific method. 
Students will assess agricultural trends and identify appropriate management strategies.

Students will demonstrate the application of scientific technology.

Students will practice lab and field safety procedures.
Students will utilize current technology to collect, analyze, and present data.

Students will express quantitative and qualitative scientific knowledge.

Students will demonstrate knowledge of sustainable agricultural practices.
Students will describe connections between the environment and human societies and how each affects the other.
Technical Standards
Students must have the strength, stamina, motor coordination, and sensory capabilities for the following actions:
Standing for sustained periods of time; walking, running, bending, and sitting on the floor/ground
Frequent lifting, moving, and transferring of equipment, plants, and/or livestock
Sufficient visual and hearing acuity to ensure a safe environment and respond quickly to clients, colleagues, and partners in the event of an emergency
Sufficient verbal ability to express and exchange information and ideas and to interpret instructions to
clients, colleagues, and partners
Ability to work with frequent interruptions, respond appropriately to unexpected situations, demonstrate safe care for colleagues and the workplace, and cope with variations in workload and stress levels
Ability to consistently attend and participate in classes and lab
Ability to demonstrate and maintain organizational skills and time management in classes and labs
NHTI reserves the right to amend its technical standards at any time and impose them on all current students.