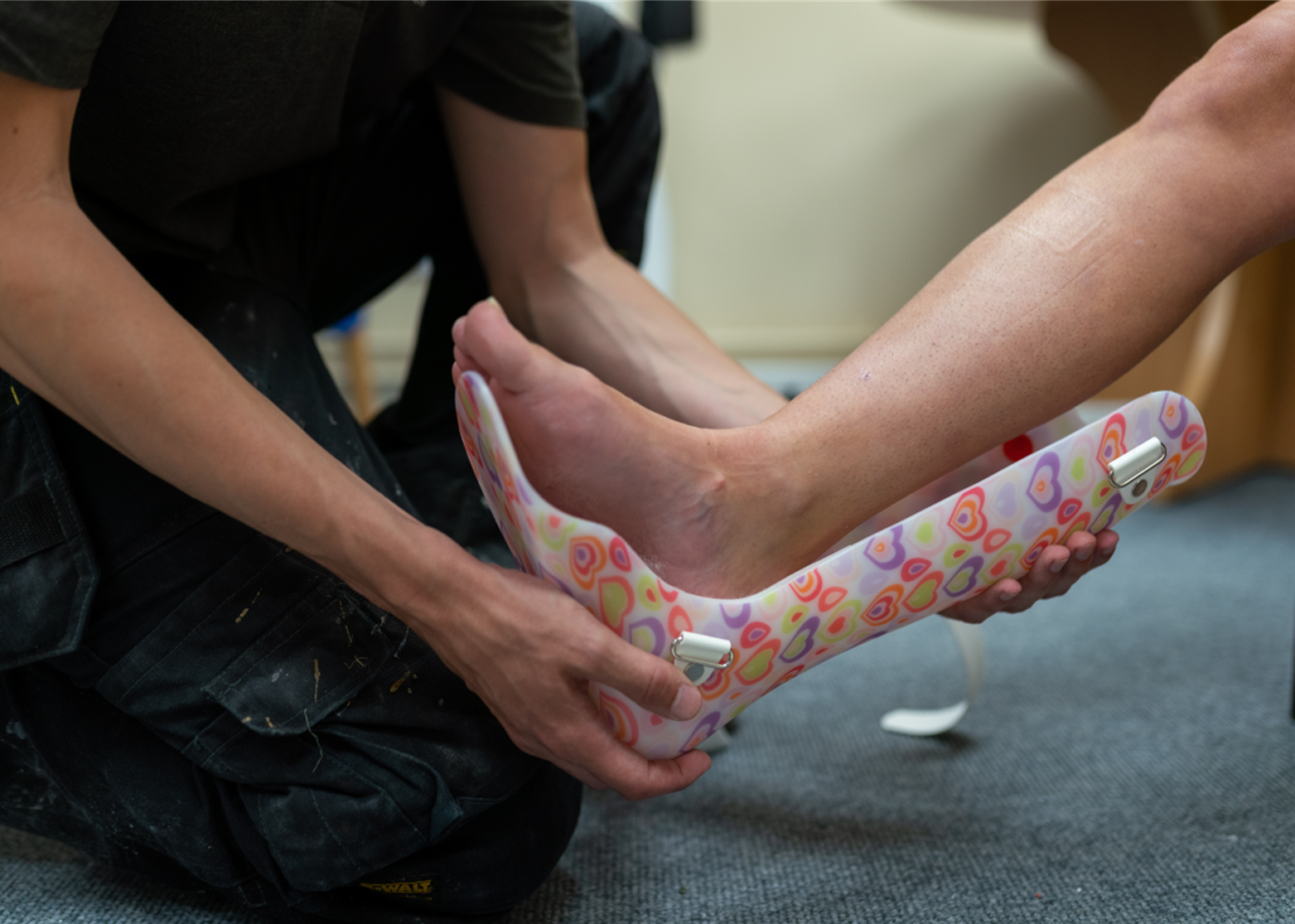 Orthopaedic technology is the art of casting and splinting broken bones and muscular injuries. NHTI's Orthopaedic Technology degree program is one of only seven in the country and the only one in New England. You'll train in casting, splinting, and anatomy and physiology of the body and patient care specific to the field. You'll complete hands-on training in the on-campus lab and in externships throughout N.H. and in the U.S. All courses and clinical externships are taught by industry professionals and leaders. Students in this program are active on campus with the Orthoblast Club. This program is financial aid-eligible.
Do you have questions? Contact Amy VonKadich, department chair, at avonkadich@ccsnh.edu or 603-271-6484 x4332, or Naomi Simard, program coordinator, at nsimard@ccsnh.edu.
Admission Requirements
Apply for this program today on our Admissions page with step-by-step instructions and enrollment pathways build just for you!
Preference will be given to applicants whose applications are complete (with the exception of the interview) and received by the Admissions Office by the application deadline. Applications completed after the deadline will be considered on a space availability basis until the program is full.
Fall 2023 Admission
The application deadline is March 3, 2023.
Fall 2024 Admission
The application deadline is March 1, 2024.
High school diploma or proof of high school equivalency
Personal interview
Applicants must write an essay on their desire to enter the Orthopaedic Technology program; instructions on how to complete this requirement can be downloaded at this link: Orthopaedic Technology Admission Essay Requirements and are available from the Admissions Office at NHTIadmissions@ccsnh.edu.
Complete a course in CPR and Airway Obstruction Management for healthcare providers/professional rescuers prior to program registration; this may be completed after acceptance.
Students who wish to enter this degree program and are enrolled in another NHTI program must complete and submit the Change of Program form and submit it to the Admissions office at NHTIadmissions@ccsnh.edu.
Career Information
Job placement for graduates is excellent. Students who complete this program have opportunities to work in private practice, hospitals, clinics, and athletics. Our students complete externships through clinical facilities such as Concord Orthopedic, the Children's Hospital in Washington, D.C., and Massachusetts General Hospital. Upon completion of the program students are eligible to take the national registry exam. Graduates are eligible to take the national certification exam.
Additional Information
Students must achieve grades of C or higher in all general education courses including HLTH 101C to be eligible to register for ORTH 101C and other major field courses.
Accreditation
This program is recognized by the National Board for Certification of Orthopaedic Technologists (NBCOT). 
Mindful Communication Option
Students who completed a non-Mindful Communication version of a course at another institution may be waived from the MC version of the courses at NHTI. Students who wish to opt-out of the Mindful Communication coursework may contact the department chair.
Faculty
Email:
avonkadich@ccsnh.edu
Position:
Department Chair/Professor
Department:
Orthopaedic Technology,
Radiation Therapy,
Radiologic Technology
Position:
Adjunct Professor
Position:
Assistant Professor/Program Coordinator
Email:
sturcotte@ccsnh.edu