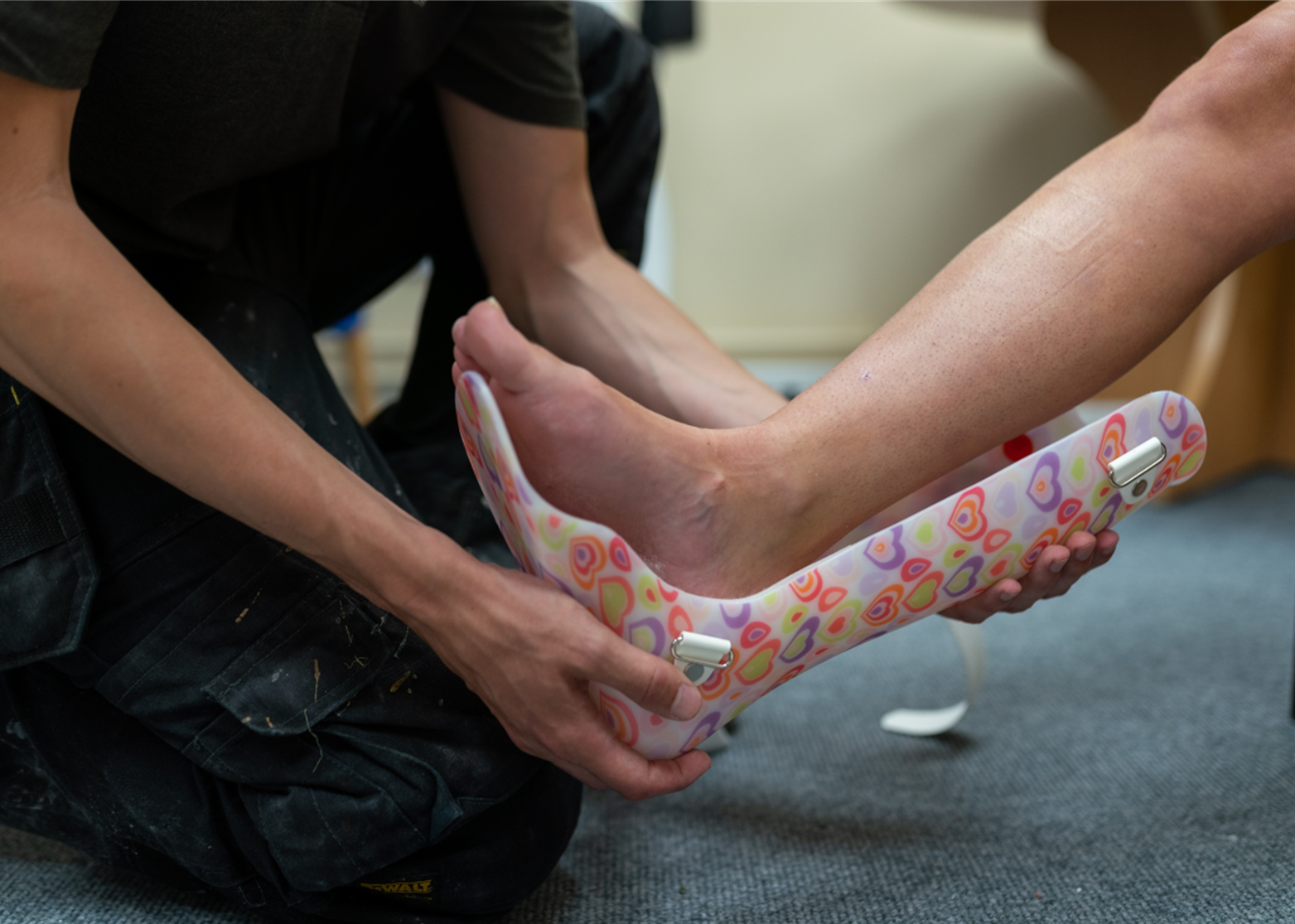 NHTI's Orthopaedic Technology certificate program trains you in casting and splinting. You'll complete hands-on training in the on-campus lab and externships. All courses and clinical externships are taught by industry professionals and leaders. The students in the Orthopaedic Program are very active on campus with the Orthoblast Club. This program is financial aid eligible.
Do you have questions? Contact Amy VonKadich, department chair, at avonkadich@ccsnh.edu or 603-271-6484 x4332, or Naomi Simard, program coordinator, at nsimard@ccsnh.edu.
Admission Requirements
Apply for this program today on our Admissions page with step-by-step instructions and enrollment pathways build just for you!
Preference will be given to applicants whose applications are complete (with the exception of the interview) and received by the Admissions Office by the application deadline. Applications completed after the deadline will be considered on a space availability basis until the program is full.
Fall 2023 Admission
The application deadline is March 3, 2023.
Fall 2024 Admission
The application deadline is March 1, 2024.
Applicants are required to have:
High school diploma or proof of high school equivalency
Personal interview
Applicants must write an essay on their desire to enter the Orthopaedic Technology program; instructions on how to complete this requirement can be downloaded at this link: Orthopaedic Technology Admission Essay Requirements and are available from the Admissions Office at NHTIadmissions@ccsnh.edu.
Complete a course in CPR and Airway Obstruction Management for healthcare providers/professional rescuers prior to program registration; this may be completed after acceptance.
Students who wish to enter this degree program and are enrolled in another NHTI program must complete and submit the Change of Program form and submit it to the Admissions office at NHTIadmissions@ccsnh.edu.
Career Information
Graduates from this program are eligible to take the National Registry Exam and can work anywhere in the country.
Curriculum
Fall Semester
Item #
Title
Lecture Hours
Lab Hours
Credits
Spring Semester
Item #
Title
Lecture Hours
Lab Hours
Credits
Subtotal Credits
11
24
18
Summer Semester
Item #
Title
Lecture Hours
Lab Hours
Credits
Additional Information
Health, Character, and Technical Requirements
Standards have been established as to the skills and abilities required to function successfully in the program and profession.
Sufficient hearing to assess patient needs and to understand instructions, emergency signals and telephone conversation
Sufficient visual acuity to observe patients, manipulate equipment, and interpret data
Visual acuity sufficient to ensure a safe environment, identify color changes, read fine print/writing, and calculate fine calibrations
Sufficient verbal ability to express and exchange information and ideas and to interact with patients, family members, physicians, peers, and other ancillary medical personnel
Sufficient writing skills to record medical data and communicate with other medical professionals
The ability to express ideas to educate the client and exchange information with other health professionals, including typing on a computer
Ability to work with frequent interruptions, to respond appropriately in emergencies or unexpected situations, and to cope with extreme variations in workload and stress levels
Sufficient strength and motor coordination to perform the following physical activities: manual dexterity in handling and lifting equipment; frequent moving and lifting of patients; stooping and bending for sustained periods of time; and performing CPR
Standing for sustained periods of time and walking most of the work day
Frequent reaching and manual dexterity in handling durable medical equipment
Ability to secure transportation to practicum sites and classes
Applicants will be exposed to latex during clinical settings. Those who think they may not be able to meet one or more of the technical standards should contact the department chair or faculty to discuss individual cases.
Faculty
Email:
avonkadich@ccsnh.edu
Position:
Department Chair/Professor
Department:
Orthopaedic Technology,
Radiation Therapy,
Radiologic Technology
Position:
Adjunct Professor
Position:
Assistant Professor/Program Coordinator
Email:
sturcotte@ccsnh.edu